All News
Microbiology Analytics Tool MOMO Now with Spectrum and Resistance (July 7, 2016)―At the beginning of July,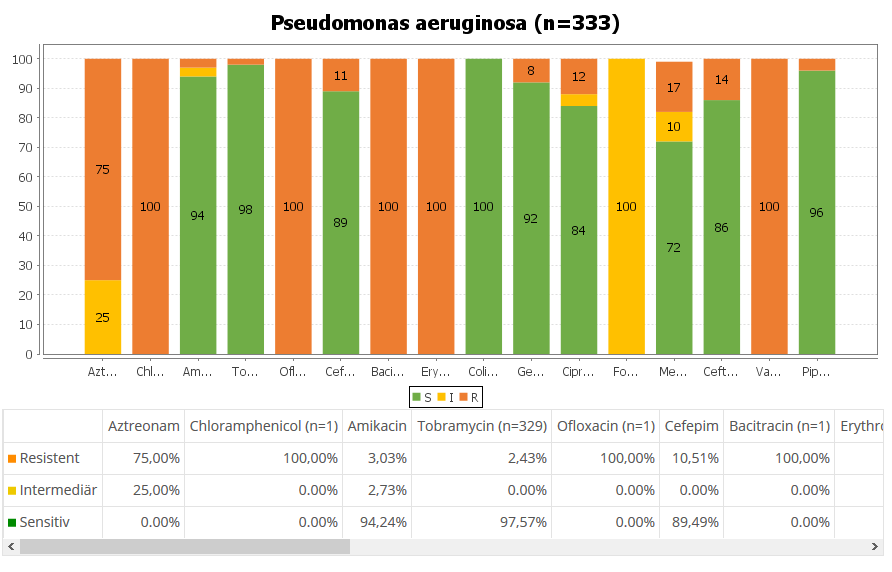 Medexter launched a completely upgraded version of MOMO. MOMO (v.2.1) is a comprehensive analytics tool intended to address the issues of modern microbiology and epidemiology. It provides clear, reliable information on the occurrence of pathogens in all areas of your hospital. MOMO imports the relevant microbiological data every night from the connected laboratory information system and makes it immediately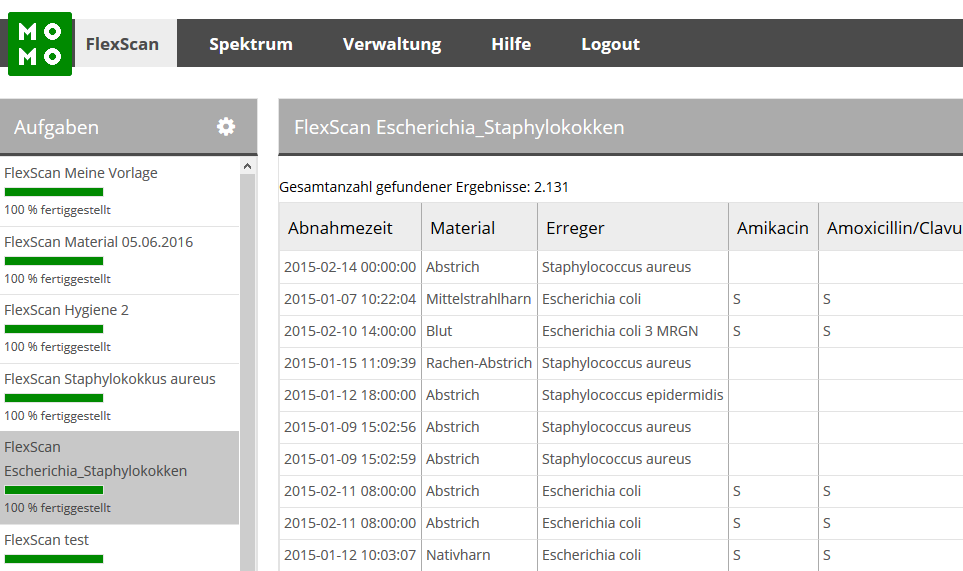 available for use in multiple ways. Its brand-new feature Spectrum gives a clear overview on frequency of pathogens in relation to specific wards, departments, or periods of time. With just one click, MOMO displays the relevant resistance graph for every found pathogen. Have all the information on pathogen occurrence, frequency distribution, and resistance situation in one place with MOMO. Customize the user-defined reports and conveniently save, reuse, or adjust them to your liking. If you are interested in MOMO, please This email address is being protected from spambots. You need JavaScript enabled to view it.. Find detailed release notes here.
New Hepaxpert Mobile App and Web Version (June 24, 2016)―We are proud to present an entirely updated version of
our Hepaxpert solution (v.2.2.5) with a fresh modern design and well-known quality. Hepaxpert interprets all possible―even extremely rare and complex―test result combinations. The interpretive texts
are legible but account for the complexity of their content. Paired with a clean and highly intuitive user interface, Hepaxpert allows healthcare professionals as well as patients to benefit from these test result interpretations. Hepaxpert comes as mobile app, web version, integrated into other healthcare systems, and as SaaS option. Find details on these applications and integration possibilities here.
Scientific Contributions at eHealth Summit Austria (May 24-25, 2016)―Members of the Medexter team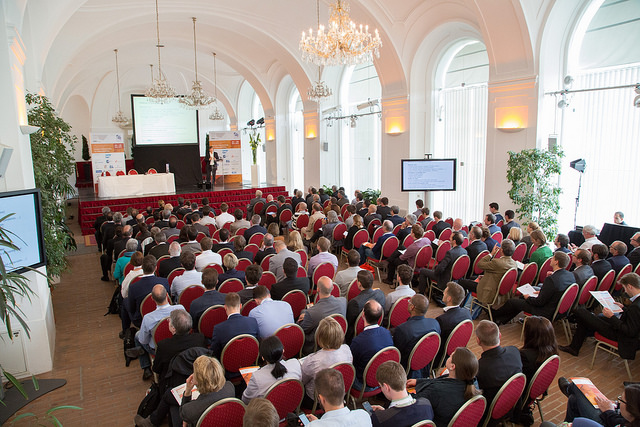 co-hosted a workshop on "Clinical decision support in practice – HL7 standards, interoperability, and selected applications" with speakers from the Medical University of Vienna, ICCAS Leipzig, HL7 Austria, and T-Systems. Furthermore, Medexter's CEO and Scientific Head gave a talk on "Big Data or Customized Knowledge Design: Transparency and Reliability".
Medexter as Exhibitor at eHealth Summit Austria (May 24-25, 2016)―The health-IT event of the year took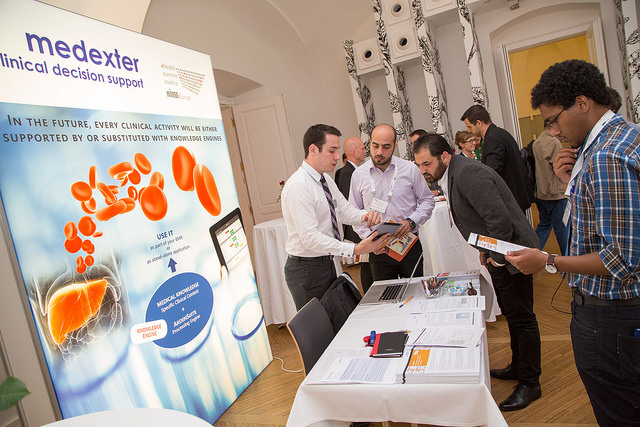 place in May in the beautiful setting of Schönbrunn Palace hosted by HIMMS Europe this year for the second time as a double conference: eHealth Summit Austria and PDMS Conference D.A.CH. As one of the summit's industry partners, Medexter Healthcare was part of the trade fair, where we presented our products and solutions at our booth. As always, Medexter greatly benefited from the exchange and conversations with doctors, IT professionals, and fellow providers of health IT solutions.
Medexter's Arden Syntax Training Course, Vienna (May 23, 2016)—As in the past few years, Medexter hosted an Arden Syntax training course one day before eHealth Summit Austria 2016. Our diverse group of Austrian and international attendees included doctors, IT specialists, students, and journalists with a shared interest in clinical decision support. Topics ranged from kowledge-based systems, medical logic module (MLM) programming, and fuzzy Arden Syntax to clinical applications and medical device directives. The course was aimed at beginners as well as advanced learners and provided an excellent overview on application, use, and possibilities of the HL7 standard Arden Syntax. If you are interested in participating in an Arden Syntax training course, please let us know here.
Arden Syntax Study Published with Medexter's Moni (May 9, 2016)—Medexter's solution Moni was part of a study conducted by the Medical University of Vienna examining the effectiveness of Arden Syntax in detecting borderline healthcare-associated infections. Members of the Medexter team contributed to the study which was published in the renown international journal Artificial Intelligence in Medicine (AIM). Read the article here.
New and Improved ArdenSuite Software (April 19, 2016)―We are proud to present the latest release of our ArdenSuite. A lot of work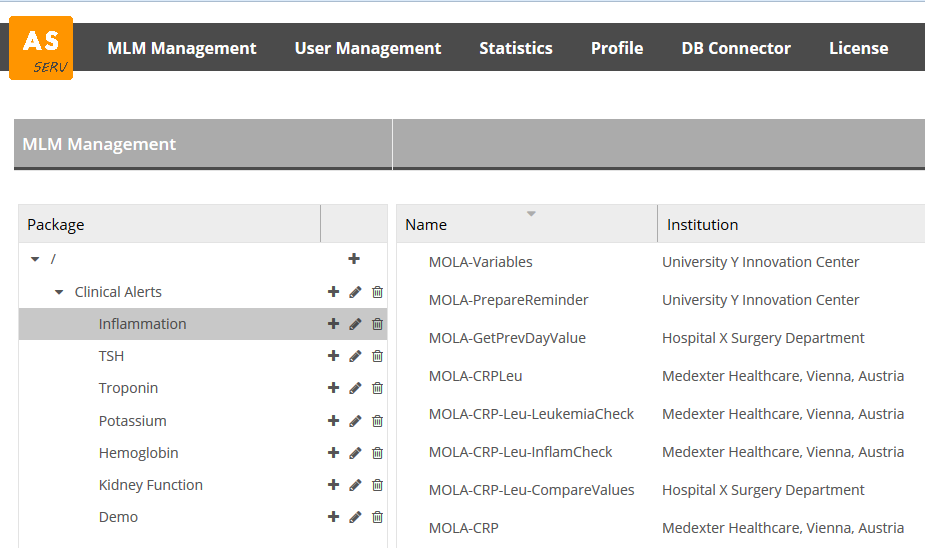 was put into improving the ArdenSuite's workflows, extending functionalities, and including new features. Known issues have been resolved and stability improved. The ArdenSuite server impresses with a brand-new user interface. This upgraded ArdenSuite version (IDE v.2.7 and server v.3.4) is already up and running at the University of Colorado Health (UCHealth) System hospitals in Colorado/U.S.A, at the Bern University of Applied Sciences in Bern/Switzerland, as well as in Leipzig University's Innovation Center for Computer‐Assisted Surgery (ICCAS) in Leipzig/Germany. Find detailed release notes here or click here for more information on the ArdenSuite. If you are interested in our ArdenSuite software, please send us an email with a This email address is being protected from spambots. You need JavaScript enabled to view it..
GMDS Convention in Berlin, Germany (April 18, 2016)―As part of the ConhIT-associated convention organized by GMDS and BVMI, CEO and Scientific Head Prof. Dr. Klaus-Peter Adlassnig gave a lecture on "Data, Knowledge, and Transparency in Clinical Decision Support".