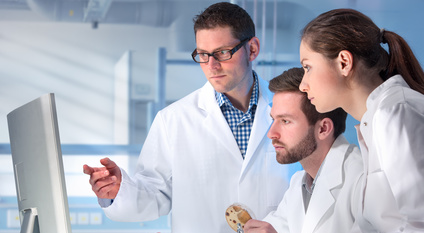 The ArdenSuite in Research & Teaching
Arden Syntax is a language for the representation and processing of clinical knowledge in a standardized way. Our ArdenSuite is based on this syntax. The software suite is a powerful tool that will help shape the future of healthcare information technology. As it is extremely versatile and flexible, it can be applied to a grand variety of clinical tasks and has proven an effective way to integrate clinical desicion support into research projects and teaching activities. Several universities and university hospitals have already taken advantage of the benefits the ArdenSuite offers for educational and research contexts and purchased Medexter's ArdenSuite research and teaching license, including the ArdenSuite Integrated Development and Test Environment (IDE), the ArdenSuite Server, Server Connector, and FHIR Connector.
Purchase your license today.
See our ArdenSuite options and pricing. You may order now.
Enhance Your Research Proposal...
Including the ArdenSuite into your study or research project has several important benefits. The integration of intelligent clinical decision support modules in grant proposals is valued more and more by governments, funding institutions, and reviewers. The US's Meaningful Use criteria, for example, call for the implementation of CDS—as do several Horizon 2020 calls.

By including the ArdenSuite into your study you can develop specific CDS modules to help achieve your study's central research goals. At Leipzig University's ICCAS—for example—, the ArdenSuite has been part of a research project developing a "Clinical decision support system for personalized therapy of larynx carcinoma". The system development is expert-based, that is, physicians are taking an active part in writing medical logic modules (MLMs), especially the MLMs' logic slots.

In Vienna, the ArdenSuite is part of several research projects at the Medical University of Vienna and Vienna General Hospital in the fields of Dermatology, Nephrology and Dialysis, as well as Oncology.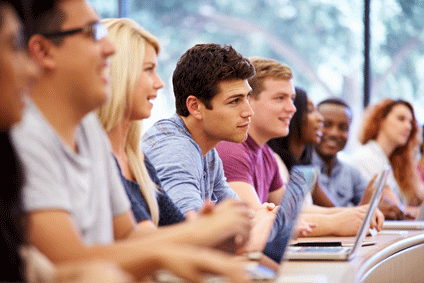 A Great Tool for Doctoral and Master's Theses
For our future IT, eHealth, and medical informatics specialists who are writing their theses, the ArdenSuite represents an excellent research tool. In several universities, students are getting an introduction to Arden Syntax in one of their courses and can then pick a thesis topic in which they are using the ArdenSuite. Using the ArdenSuite Integrated Development and Test Environment (IDE), students are able to develop their own Arden Syntax applications according to their research interests. At Erlangen University Hospital, a number of master and doctoral theses in the context of Arden Syntax were completed over the past years. As part of a doctoral dissertation—for example—a new, bidirectional interface has been developed connecting Dräger's intensive care system ICM and Medexter's ArdenSuite software, including full clinical event monitoring.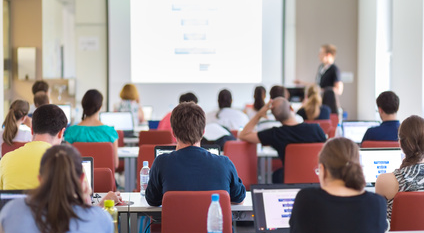 Let Your Students Create Their Own CDS
Let your medical informatics, eHealth, or IT students get right down to business and teach them to develop their own clinical desicions support rules and modules in your seminars using the ArdenSuite IDE. For this purpose, most clients use one ArdenSuite Server (for the teacher) and several ArdenSuite IDEs (one for each student) in the classroom. There are two license options available in this context: the educational license (just for teaching) and the research and teaching license (for additional use in research), also available for the whole department or institution. This setup is implemented, for example, at the Osnabrück University of Applied Sciences, where the ArdenSuite is involved in the "Business Information Management" bachelor's curriculum as well as in the "Management for Health Services" master's curriculum, at the Bern University of Applied Sciences, where the ArdenSuite is part of their "Medical Informatics" bachelor's curriculum, furthermore at FH Joanneum University of Applied Sciences in Graz, and others.